Summer is in full swing in York County, VA, and the days are longer, brighter and perfect for relaxing outdoors on your patio or beside the pool. When the temperatures rise, cool down with a refreshing, summer cocktail that you can make at home!
You don't have to be a master mixologist to create delicious cocktails that speak to summer, and if you don't imbibe, many of these can be made without any alcohol as a fruity, cold and satisfying summer drink!
No matter your tastes or personal preferences when it comes to beverages and refreshments, we think our list of delicious, summer cocktails will satisfy. Gather up friends for a summer cocktail party, or sip on your patio with your loved one after a long day at work, and enjoy summer cocktails that are as beautiful to look at, as they are refreshing on the way down.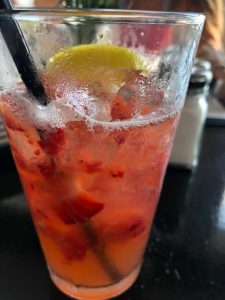 Lemonade Mimosas
This summer, plan to mix up your typical brunch menu with these exceedingly delicious lemonade mimosas that will satisfy on even the hottest days! Prepare your lemonade fresh, or pick up a carton at the store (fresh is always better), and mix with your favorite champagne and lemon zest for a truly refreshing brunch cocktail.
Pina Colada
Pina Coladas are our favorite rum cocktail, and this recipe is creamy and delicious-just the way we like them! Fresh or frozen pineapple, creamy coconut and dark rum merge in this frozen cocktail to make a truly tropical drink that is perfect for just about every occasion this summer.
Frozy Navels
If you like Fuzzy Navels, you'll love Frozy Navels this summer. This icy, blended cocktail takes your favorite fuzzy navel flavors and kicks them up a notch with a frozen twist that is perfect for hot summer afternoons on your patio. Spruce these up with fresh, ripe peaches, and you'll be in frozen cocktail heaven!
Mojito Slushies
Your favorite Brazilian cocktail just got better (if you can believe it)! This mojito slushie cocktail is cold, refreshing and filled with tangy flavor. Prepare these on hot summer nights, and plan to make it your favorite summer cocktail this year.
Sangria
Made with just 5 ingredients and packed with juicy flavors, this sangria recipe is a delightful cocktail for serving at your next bbq or friendly, summer gathering. Prepare in a pitcher for easy pouring, and make as many pitchers as you like, depending upon number of guests. You can sip this at brunch or in the evening for a cool and refreshing, summer cocktail.
Strawberry Daiquiri
In summer, strawberries are at their ripest, and this recipe calls for fresh strawberries picked straight off the vine (you can also pick these up at your grocer for convenience). Strawberry daiquiris are a summetime staple, and are a fruity way to relax after a long pool or beach day. Prepare this recipe without alcohol, and you can make yourself a fruity smoothie that will quench your thirst and satisfy your sweet tooth.
Hurricane
This classic, tropical cocktail recipe is a summer tradition, and will have you feeling like you've landed on the islands in no time. Ultra fruity and best served in the appropriate tall, fluted glass, you'll satisfy your sweet tooth and your dreams of relaxing in the tropics when you drink a hurricane.
Orange Crush
The secret to making a truly delicious orange crush is in using freshly squeezed orange juice over boxed or canned juice. Orange crushes are perfect drinks for bbqs, parties or an after-beach drink on a hot and lazy Saturday. This recipe is a winner, and we think you'll enjoy "crushing" it this summer!