York County Schools: Our Award-Winning School District
Posted by: Mira Roberts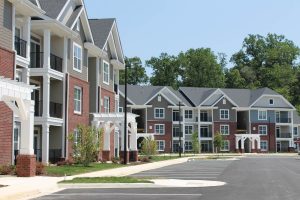 When Commonwealth at York was first imagined, our owners thought long and hard about bringing something entirely new and completely out of the ordinary to residents along the peninsula. They wanted to build a distinctive, luxury community in the most central location with access to everything, including an award-winning school district, York County.
After almost 50 years in the residential development and management business, we've served enough residents and their families to understand the value of living in close proximity to quality schools and childcare. Commonwealth at York residents can feel confident sending their children to York County Schools, rated the area's best and consistently awarded for both quality teaching and superior curriculum, as well as student achievement and community involvement.
The York County school district is made up of 19 schools that maintain high standards through a wide diversity of programs, including Elementary Fine Arts and Math, Technology Magnet Schools and a prestigious International Baccalaureate program. Staffed with the region's finest teachers and utilizing advanced educational technology, York County Schools offer a unique and rewarding public school experience for all of its students.
Our residents can breathe a sigh of relief knowing that they've chosen to live in a community that values education and access as much as we value our resident's comfort and happiness. If a prime location and an award-winning school district are high priorities for your family while planning your next move, then you'll want to schedule a tour of Commonwealth at York, now.